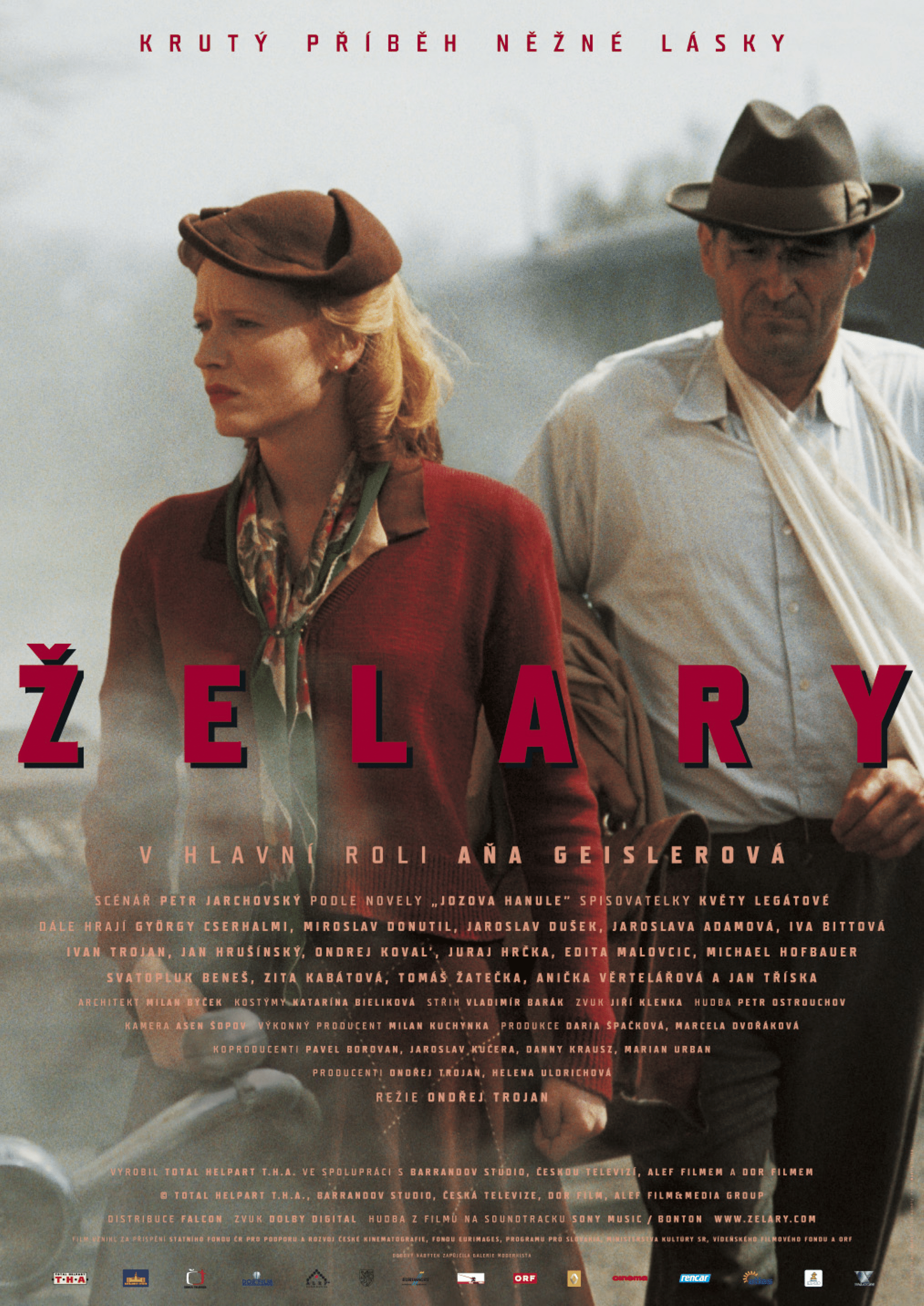 Želary
(Zelary)
Romance / Drama
Czech Republic / Slovakia / Austria, 2003, 142 min
* The information on films and the photographs are
automatically generated from the csfd.cz database.
Píší se čtyřicátá léta, doba okupace a protektorátu. Eliška je mladá dívka, toho času z důvodu uzavření vysokých škol nedostudovaná lékařka. Pracuje jako zdravotní sestra v městské nemocnici, má milostný poměr se sympatickým a úspěšným chirurgem Richardem. Eliška i Richard, stejně jako jejich společný přítel, doktor Chládek, jsou zapojeni do domácího odboje. Jedné noci přivezou na chirurgickou kliniku těžce poraněného muže, venkovana ze vzdálených pohraničních hor. Muž potřebuje nutně transfúzi. Má stejnou krevní skupinu jako Eliška. Ta mu svým dárcovstvím zachrání život. Tak se krví naváže pouto, které v našem příběhu vyústí ve zvláštní, neobyčejně silný milostný vztah mezi moderní, městskou, vzdělanou Eliškou a barbarským, přírodním mužem s dětskou duší - Jozou.Odbojová skupina, v níž jsou lékaři zapojeni, je dekonspirována a pronásledována gestapem. Všem hrozí smrt. Zatímco vedoucí skupiny, primář Richard, milenec Elišky, přes noc zmizí do ilegality, pro Elišku její spolubojovníci za jejími zády narychlo vymyslí jiný, zdánlivě bezpečný úkryt. Dohodnou se s pacientem Jozou, aby Elišku ukryl ve své dřevěnici daleko v horách. S falešnými dokumenty, s novou identitou, je Eliška, nyní Hana, donucena ze dne na den opustit městský život a stát se ženou horala. Žít uprostřed divoké přírody, v horské vesnici, kde se zastavil čas před sto padesáti lety. Tato vesnice sluje tajemným názvem Želary.